2016/2017 Corporate Social Responsibility Report
A report on CST's commitment to science, employees, community and the planet.
2016 Small Grants Program Report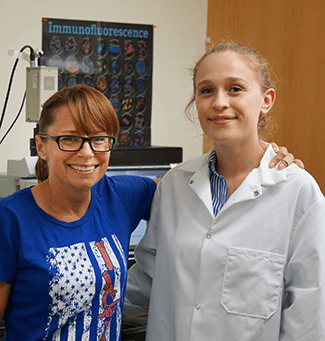 Cell Signaling Technology (CST) is pleased to offer four $10,000 scholarships to high school students from the North Shore communities of Beverly, Danvers, Gloucester, Lynn, Peabody, and Salem.
Scientific endeavor is instrumental in solving critical social, environmental, and technical challenges that societies face worldwide. Our company mission is to deliver the highest quality research tools that accelerate progress in biological research and personalized medicine and we depend on our local schools to inspire young people to choose a career committed to science. We hope to provide guidance to students in their junior year of high school in choosing a path that could help nurture their interest in science, while providing a sense of financial security for their upcoming years in college.
For more details on eligibility criteria, summer internship opportunities, and community service refer to the CST Science Scholarship Overview and Eligibility Requirements.
The awarded scholars will be required to partake in community service and will have the opportunity to enroll in the CST Summer Internship Program.
Application Materials & Deadlines
CST Science Scholarship Student Application Form* (to be completed by the student). Deadline: March 1
Science Teacher Evaluation Form* (to be completed by the teacher). Deadline: March 1