Annual Signaling in Cancer Symposium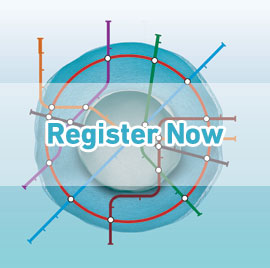 Cell Signaling Technology is proud to partner with the Koch Institute at MIT, Science and Science Signaling to present a series of webinars focused on "Targeting Cancer Pathways."
We will be updating this page as information becomes available, so check back often.
Targeting Tumor Metabolism
June 11th, 2015
In this webinar we will explore how cancer cells are able to reprogram their metabolic pathways to enable energy production under conditions that are disabling to most normal cells. Of great interest are how tumor-specific metabolic changes promote oncogenic progression and how these changes can be exploited to develop more effective treatment options. During the webinar, the speakers will:
Outline the major metabolic changes seen in tumor tissue
Explain how specific metabolic pathways can be targeted during therapeutic interventions
Introduce the role of autophagy and cell death in tumor survival and progression
Answer your questions live during the broadcast!
Featured speakers

Nissim Hay, Ph.D
University of Ilinois
Chicago, IL

M. Celeste Simon, Ph.D
University of Pennsylvania
Philadelphia, PA
Upcoming Webinar - August 12, 2015. Targeting Cancer Pathways: The Epigenetic Question
In this webinar the speakers will look at how epigenetic changes to the genome contribute to the progression of cancer.
Ali Shilatifard, Ph.D.
Northwestern University
Chicago, IL
Charles Roberts, M.D., Ph.D.
Dana Farber Cancer Institute
Boston, MA
Stephen B. Baylin, M.D.
Johns Hopkins School of Medicine
Baltimore, MD
Here, we will explore how the tumor microenvironment promotes oncogenic progression, while protecting the tumor from therapeutic intervention. By better understanding the tumor microenvironment we can develop strategies and treatment options to neutralize its oncogenic influence and more effectively attack the tumor itself.
Featured speakers

Padmanee Sharma, M.D., Ph.D The University of Texas MD Anderson Cancer Center, Houston, TX.

Rakesh Jain, Ph.D Massachusetts General Hospital, Harvard Medical School, Boston, MA