Application Solutions Kits
Western Blot Loading Controls
Technical Support
Our scientists are at the bench daily to produce and validate our antibodies, so they have hands-on experience and knowledge of each antibody's performance.
CST protocols, now available in kits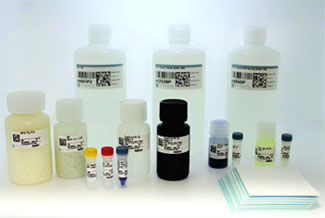 CST Application Solutions Kits conveniently provide supporting reagents needed to facilitate the use of CST antibodies for the relevant experimental application. The kits offer an economical and efficient solution for optimizing the performance of CST validated antibodies.
From sample preparation to detection, the reagents you need for your Western Blot are now in one convenient kit.
Reagents are economically bundled in this kit to support immunohistochemistry staining in paraffin-embedded tissue samples or cell pellets using antibodies from rabbit hosts.
Achieve higher quality immunofluorescent images using the efficient and cost-effective, pre-made reagents in this kit.