Metabolic Changes in Cancer: The Warburg Effect
Webinar Archive—Cell Signaling Technology was proud to sponsor the following webinar presented by Science AAAS:
Metabolic Changes in Cancer: Beyond the Warburg Effect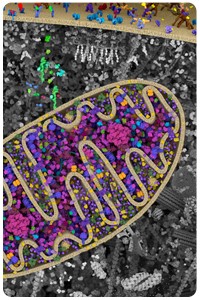 Watch now - Live date: April 19, 2012
Presented by the AAAS/Science Business Office and sponsored by Cell Signaling Technology.

The role of metabolism in cancer growth and cell survival is an area of growing interest. The shift in glucose metabolism from oxidative phosphorylation to lactate production for energy generation (the Warburg Effect) is a well-known metabolic hallmark of tumor cells, and several key signaling pathways, oncogenes, and tumor suppressors―including Akt, mTor, c-myc, and p53―are linked to the increase in glycolysis seen in tumor cells. Beyond fulfilling energy requirements, highly proliferative cells also need to produce excess lipids, nucleotides, and amino acids for the creation of new biomass. In order to do this, a number of metabolic adaptations occur in cancer cells that help generate these metabolites, fuel growth, and may also aid in the evasion of apoptosis. This webinar delves into these issues, with the help of our three thought leaders.
Participating Experts
Matthew Vander Heiden, M.D., Ph.D., Massachusetts Institute of Technology, Boston, MA.
Morris J. Birnbaum, M.D., Ph.D., University of Pennsylvania, Philadelphia, PA.
Brendan D. Manning, Ph.D., Harvard University, School of Public Health, Boston, MA.
Moderator: Sean Sanders, Ph.D., Science/AAAS, Washington, DC.
During this webinar, the panel of experts
Discussed the critical importance of understanding metabolism in the context of cell health and function.
Elucidated the metabolic pathways thought to be involved in tumorigenesis and other diseases.
Shared new discoveries and trends in research on cancer metabolism.