PhosphoSitePlus® PTM Resource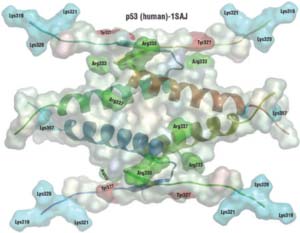 A Protein Modification Resource
PhosphoSitePlus® is an online systems biology resource for information and tools related to the study of post-translational modifications (PTMs), including phosphorylation, ubiquitination, acetylation, and methylation.
Created with grant support from the NIH and curated by CST scientists, this database is continuously updated and features a dynamic, open, and highly interactive format. It is designed to facilitate the study of the roles of PTMs in normal and pathological cellular processes, and to help accelerate the discovery of critical disease biomarkers and drug targets.
On the PhosphoSitePlus® database page you will be able to:
Run simple searches for proteins or kinase substrates.
Perform advanced searches for PTMs or proteins by domains, motifs or sequences, references, protein types, or GO terms.
Browse MS/MS data and generate downloads of sets of PTMs associated with diseases, cell lines, or tissues.