Technical Support
Our scientists are at the bench daily to produce and validate our antibodies, so they have hands-on experience and knowledge of each antibody's performance.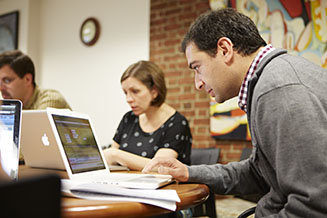 Cell Signaling Technology was founded by and continues to be run by scientists, so we understand the importance of using antibodies with high levels of specificity, sensitivity, and lot-to-lot consistency. For this reason we produce all our antibodies in-house and perform painstaking validation for use in multiple applications.
In addition to our product listing, we offer the direct expertise of our team through CST services. Whether you need custom reagent sizing or formulation, customized antibody conjugates, or help with a proteomics project, take advantage of our expertise and rest assured that your project is in capable hands.
Services offered by CST: